My hometown of Minneapolis hosted the Super Bowl this year and the city was buzzing all week. Sunday was finally the big day. Here are some stray observations about the event which featured a football game between the Patriots and Eagles along with some other stuff.
The Game
My Vikings got steamrolled by the Eagles in the NFC Championship game. No one expected that to happen, especially because the Eagles were playing with their backup QB after MVP candidate Carson Wentz tore his ACL. But Nick Foles sliced and diced the Minnesota defense, proving that head coach Doug Pederson was a QB whisperer and the Eagles were a good team. But could they be expected to hang with the Dynasty Patriots? I thought so and picked them to win the game with something like a 24-21 score. I was half right.
The game turned into the biggest offensive showing the NFL has EVER had and the Eagles walked away with a victory. Foles was the game's MVP and Brady and the Patriots never had control of the game at any point (even when they led in the 4th quarter).
The Pats tried this trick play where Brady catches a pass, but Brady couldn't haul in Amendola's pass.
What's crazy is that they Pats ran this play against the Eagles back in 2015, only the 38 year old Brady held on back then.
Then, if you needed any more proof that Coach Pederson is a madman, the Eagles tried a version of the same play near the goal line and Foles converted for a TD!
If anyone told you early in the season that Nick Foles would catch a TD in the Super Bowl, you'd have them committed. But he caught 1, threw 3 and won MVP. Insane.
The Patriots pride themselves on finding the other teams strength and taking it away from them, essentially making them play left handed. But the Eagles just are left handed by nature. They were the Pats worst nightmare matchup. They fast and loose, going for it on 4th down and just always finding a way to convert. It killed the Pats defense all night. So even though Brady kept putting points on the board, the defense couldn't stop Foles and company at all.
Which makes you really wonder about why Bill Belichick never used Malcolm Butler on defense. Butler played on special teams, but his spot on the defense was gone. No explanations were given. It seems like either he was sick earlier this week and Belichick worried he wasn't healthy or he did something to tick off Belichick and that was that. Either way, many are pointing to that decision as part of the reason the Pats lost the game.
It could also be that the Pats were missing one of their best offensive skill players because he was concussed in the 2nd quarter on a very hard (but legal) hit:
But the Pats also had some other uncharacteristic miscues, like some special teams errors that came back to haunt them later. A missed FG here and a questionable reverse attempt on the final kickoff of the game late in the fourth quarter that set them up for a very long field on their final drive.
The Pats had a chance late to take control of the game and that's when the Eagles line finally got to Brady and made the biggest play of their night.
Even so, when Tom Brady got the ball again while down 8 with under 2 minutes to go, we all thought this game was headed for overtime. That's what Brady does – works miracles in the 4th quarter. But his Hail Mary pass failed to connect and the game was over.
It's absolutely insane to think that that Patriots had 613 yards of offense (most ever by a Super Bowl team), 505 passing yards from Brady (most in playoff history), never punted … and still lost the game. To a backup QB. Brady is now 5-3 in Super Bowls.
Does this mean the Patriots Dynasty is over too? With some turnover coming on the coaching staff, Brady's age and some reported internal organizational strife, it could be.
The Eagles, meanwhile, have some decisions to make too. Their backup QB just won the Super Bowl MVP award. Do they keep him? Probably. As the backup? Probably. Or trade him? Likely. It will be interesting to see how they work the situation.
All in all, it was a great game! And when the Vikings aren't playing in it, that's about all I can ask for.
The Halftime Show
I'll lump the National Anthem in here too. I don't like Pink (and I refuse to spell it with a !) and when she came on screen and then pulled gum out of her mouth, I was not pleased. Then she sang an okay version of the anthem with (mercifully) not much flair. Her final note was a little sour. Later I learned that she'd been struggling with the flu all week and that was a cough drop she spit out before the song. As a singer, I've totally been there and it stinks. I'm giving Pink some grace on this one. There's no good time to get the flu as a singer, but before singing on the biggest stage – ouch.
Okay, Justin Timberlake. Pretty pedestrian performance. Literally, he was walking and dancing through a Family Circus map of US Bank Stadium while singing some of his forgettable songs. That's it. No big set pieces or anything. I think the Super Bowl could have used a little more spectacle.
And something just wasn't right about the vocal mix. It sounded muddy to the point where I couldn't understand what he was singing. Or maybe his lyrics are so processed and fast that no one could. I know US Bank Stadium is not the best venue for music, but the P.A. feed to TV should have been nice and clear and it wasn't.
I really liked the University of Minnesota marching band being included. They were great.
And I totally want one of those mic stands for no good reason.
It was fully expected that he would play a Prince song. Every big act who swings through Minneapolis is seemingly required to cover our hometown hero. JT swore he wouldn't do a hologram duet, but he ended up with a projection of Prince on a sheet anyway. Technically not a hologram, sure….
And this was cool – but totally a CGI insert.
My favorite was the kid in the crowd when JT went up there to sing. He took a selfie and then immediately got bored with what was happening and started checking his notifications or something.
Yep, cell phones and selfies were pretty much the biggest stars of the halftime show, from JT telling people to put their phones up to his final line of the show "Super Bowl selfies!"
Meh.
The Commercials
David Harbour in the Tide ads won the night in our house. His hilarious "No, Tide ad" was great. And the subversive nature of suggesting that all ads featuring clean clothes are secret Tide ads was brilliant. They even crossed the Proctor and Gamble streams a bit and got the Old Spice guy into one.
The Giants had a bad year and their division rival played against their recent Super Bowl opponent in the big game. That didn't stop the team from putting out a series of very funny commercials for the NFL.
Another corporate behemoth crossed brands a bit when Doritos and Mountain Dew got into a rap battle with Peter Dinklage and Morgan Freeman. Picking the right spokespeople can make or break and ad and they knocked this one out of the park.
What I really liked were the movie trailers! Oh, and even TV had trailers now because it's 2018! The coolest drop was the trailer for The Cloverfield Paradox, a new Clover-verse movie that Netflix scooped up when Paramount got gun shy. Netflix dropped the trailer and released the movie when the game ended. Amazing. This is truly the future. I will watch this movie.
The much-anticipated first look at the Han Solo movie also premiered during the game. There's a LOT of speculation being thrown around about the quality of this movie and the trailer at least makes it look great. We'll see if the cast lives up to the hype.
Seriously, some of that looks so, so cool.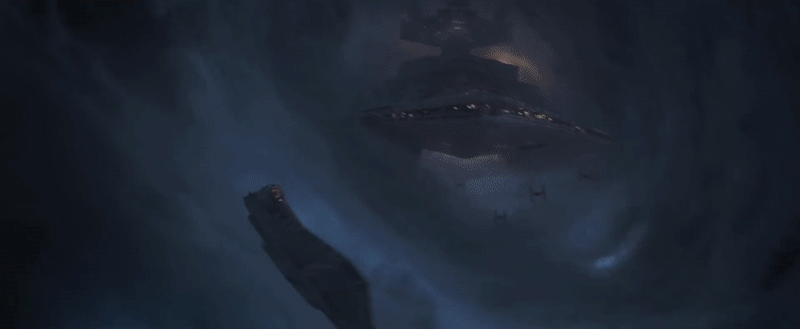 The first trailer for Jurassic World: Fallen Kingdom was sort of cool I suppose. This trailer is way, way better.
I've always loved the Mission: Impossible franchise and it's increasingly crazy stunts and action set pieces. Fallout seems to keep the tradition of maiming Tom Cruise going for another day. This will be a fun film.
Logic dictated that a new Avengers: Infinity War spot should be included in the Super Bowl. And yeah, they put one out, but it didn't have quite the wow-factor that some of these other trailers did. And it probably didn't have to have it. We're all going to see this movie.
HBO must believe in Westworld and they probably have to since Game of Thrones is ending next year. They splurged and aired a trailer for season 2 of the messy and weird sci-phi-losophy show during the big game. I'm in.
Hulu is trying to get into the big streaming party by putting out some quality original shows. They decided to generate hype for their mysterious show that's some kind of mash-up of Stephen King stories. No one is really sure what this show is going to be, but Stephen King is very hot right now so they'll definitely get some eyeballs on Castle Rock.
And finally, The Rock is in a new movie. He needs to save people again. He needs to go into a building on fire to do it. Oh, and he's got a prosthetic leg. A PROSTHETIC LEG PEOPLE!!