Star Trek: Discovery, the latest television entry in the 50 year old franchise, wrapped up its first season on Sunday night. That in itself is an accomplishment for a show that had a fairly messy road to the airwaves. Initially pitched and run by Bryan Fuller, the show's crew experienced a significant shake-up during the production process which included Fuller ultimately leaving the project entirely. New showrunners took over and the episode order actually grew from 13 to 15. All that turnover resulted in a season that was sometimes rough, sometimes great and always messy.
SPOILERS FOLLOW
---
Bringing Star Trek back to its television roots in 2017 was a tricky task. For one thing, Trek has historically been an optimistic look at the future of humanity where conflict-free teams of people work together to fight for justice and peace and explore new worlds in hopes of adding to their knowledge and diversity. But the era of Peak TV was built on the stories of difficult men (Mad Men) and complicated conflicts (Game of Thrones) and suffering (The Walking Dead). Then you've got the latest era of gritty reboots (Justice League) and distrust of established institutions like our own government and justice system (the United States of America). These ideas seem rather antithetical to those of Gene Roddenberry and yet Gene always wanted to use his stories to challenge us to be better. Watching the original Star Trek series you'll see loads of allegory about 1960's America, race and war. JJ Abrams rebooted the movie arm of the franchise almost a decade ago and many would say he strayed too far outside the lanes (especially with Star Trek Into Darkness) with the grittiness and distrust. Would "Disco" follow suit or try to course correct a bit by attempting to be relevant while still optimistic? The answer is complicated.
The storyline of Discovery centers on Michael Burnham, a female first officer on the USS Shenzhou. They are drawn into a conflict with the Klingons and Burnham becomes convinced that they must fire first and display their strength to these warrior aliens. Her captain, Phillipa Georgiou, disagrees. Burnham is so convinced of her position that she commits mutiny in order to fire on the Klingons. In the end, Georgiou is killed by the Klingons and Burnham is court martial-ed and sent to prison. It's a compelling start to the story.
We finally meet the USS Discovery and Captain Lorca, a brooding captain who is hellbent on winning this new war with the Klingons. He intercepts Burnham's shuttle on its way to prison and takes her on as a sort of consultant for some reason. And we finally have our main crew set for this season. From there, things diverge and get complicated.
The writers of Discovery have so many interesting ideas for stories and basically decide to use all of them in these 15 episodes. We've got the Klingon war, we've got dangerous new technology that comes with a human cost, we've got Harry Mudd, we've got Klingon double agents and PTSD, we've got secret Starfleet warmongering and we've even got Mirror Universe shenanigans. Some of these things work better than others, but as the season winds down it all gets tangled and rushed to conclusion. They probably would have been better off trying to stay a bit more focused than to try all these different scenarios out at the same time.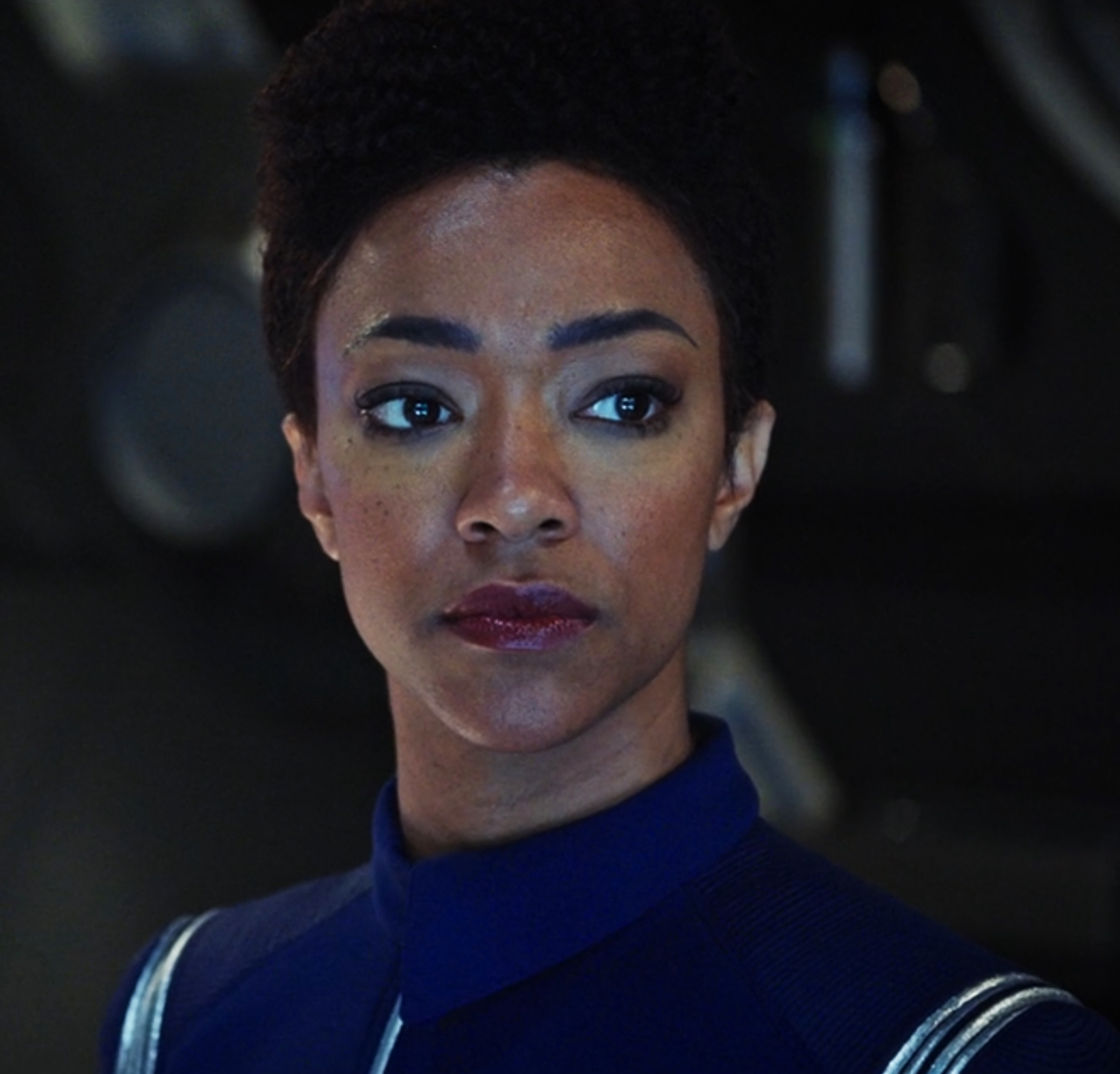 Now don't get me wrong, there are some really great things in the first season. Michael Burnham is a great character. The one thing that worked really well in the season finale was closing her loop. In the end, she stands up against genocidal tactics to beat the Klingons in the war, displaying the growth she's experienced this season. And they even wrote in some backstory about her birth-parents being murdered by Klingons while she hid in a cupboard as a child. And there was that bit about how she fell in love with a guy who turned out to be a Klingon in disguise… sort of. So her standing up to authority by advocating for a more peaceful resolution to the war with the Klingons was an on-the-nose depiction of her growth as a character.
Captain Lorca was also a very nuanced and interesting character and the reveal that he was from the Mirror Universe was pretty cool (even though a lot of people figured it out ahead of time). The Mirror stuff was definitely some of the strongest of the season and the visuals were great. I would be interested to see if we got more Lorca in Season 2, because although he perished we didn't see his Prime Universe counterpart at all.
I also really, really liked Saru as a character. We saw lots of captains and acting-captains, but he was the best of the bunch, especially towards the end of the season. He showed firm resolve and level-headed thinking that most other characters really struggled with. Not sure why he wasn't going to be promoted to captain in the final episode.
Of course we have to talk about Stamets, the scientist who piloted the spore drive. Much digital ink was spilled about how great it is to have a gay character and a gay couple (with Dr. Culber). And then they had Dr. Culber get killed, triggering a backlash that was swift and incredulous. I was more concerned about how Stamets basically disappeared for the final couple of episodes as his arc wrapped up early. Lots of people got killed in this season so it's not that unfair that one of them was Dr. Culber. It's a standard trope in TV to make the audience grow to love a character only to kill him/her off to trigger that emotional response.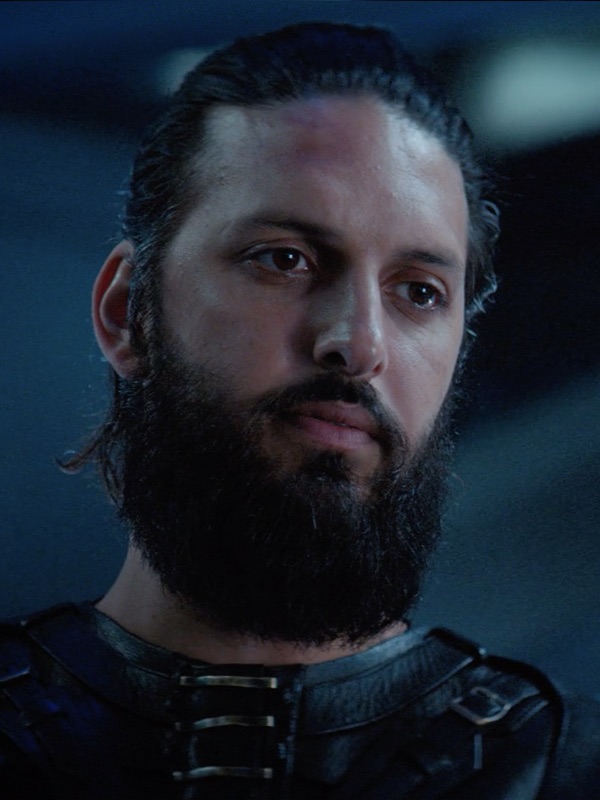 Shazad Latif did a great job as Ash Tyler / Voq. His tortured character really tore up the screen a few times during the season and the way he performed the Klingon dialog was the best I've ever seen in the franchise. The conclusion of his arc was pretty lame though. It just doesn't seem plausible that after everything he would go off with his Klingon torturer to attempt to unite the Klingon empire under her leadership. The writers probably weren't quite sure what ending would make sense for him, so the threw this one against the wall. Meh.
Oh, and Tilly. Tilly was great. A sharp, funny and grounded character that was completely new to the Trek template! She had some great one-liners and her infectious smile and wide eyes were a great balance to Burnham's constant angst.
---
The big theme throughout the season was "identity". So many characters had dual identities either within themselves or thrust upon them or they came face-to-face with an inverse version of themselves.
Burnham is, like her foster brother Spock, split between her human nature and her Vulcan upbringing. She consults her Vulcan foster-father Sarek a few times throughout the season and is told to seek the logical solution to her problems. She also reckons with the fact that she's naturally rather hot-headed and compulsive, which immediately gets her into trouble.
The Mirror Universe mini-arc gives plenty of opportunity to show us the evil twin (or good twin) versions of the characters and asks us to grapple with the idea that the propensity for evil is within everyone. Some people are able to operate very well in the hostile Terran Empire, so what does that say about them? It says that our heroes are really only a few decisions away from being villains. Captain Lorca, it's revealed, has been living a double life ever since he and his Mirror version were swapped a few years back. He is able to function well in the Prime Universe because the Prime Universe is at war, something he's all too familiar with. So the idea that war allows evil men to thrive when they otherwise probably wouldn't is an interesting one.
And then there's Tyler, who is literally inhabited by the person of Voq. When Voq finally begins to surface and torment Tyler, a real identity crisis happens. It breaks up all the relationships he had forged once he reached the Discovery from captivity – especially his romance with Burnham. In the end, he basically makes peace with the fact that he's going to be both Tyler and Voq forever because Voq's memories are going to be a permanent part of him.
In the end, Burnham's speech puts a cap on the theme as she points out that "we are Starfleet" and that means something. They will not give reign to the base compulsions that rule the Klingon ideology and are latent in their own hearts and minds. They will not "drop the bomb" on Kronos. But the alternative they're willing to allow is to install a leader who will unite the Klingon empire and potentially cause more problems for the Federation down the road. It's a questionable decision, sure, but the alternative is catastrophic violence that that's not an option. I wish they'd given more time to explore these wartime decisions as they are very interesting to consider and fit well with the big question of identity that faces nations today. Who are we? What are we willing to do to preserve our way of life? Is war always necessary to maintain peace? Etc. These are questions that are given some airtime in another great Trek series: Deep Space Nine.
---
So yes, I think the show suffered from too much story. Still, it brought Trek back to the small screen and did a pretty bang-up job of it all things considered. The show has been renewed for a 2nd season, so hopefully some stability behind the scenes goes a long way to settling things down a bit and making a good show with the remaining cast members. They kept plenty of the Trek DNA, but twisted it a bit to fit with the 21st century way of doing narrative television. Hopefully they come back with a more cohesive idea for the season.
And I know we don't NEED so much fan service, but the final scene was really, really spectacular.