As in years past, I didn't watch a ton of movies. I have a long list of 2017 films that I really need to see and many of those will probably end up on this list. The movies that I did go out to the theater to see were the big genre movies that I'd been anticipating: comic book and sci-fi movies. So I'm intentionally leaving this "top ten" list short so I can save room for the movies I haven't seen that I anticipate may gain entry once I've seen them. I'll add my watchlist at the bottom of the post and you can tell me which ones I should prioritize.
7. The Lego Batman Movie
Forget Ben Affleck, Will Arnett is great as the titular character in this hilarious movie. It's a lighter take on The Dark Knight that we haven't seen since Adam West and Burt Ward were running around in the 60's. It pokes fun at the long history of the character and also has a warm heart under the wild action. I loved it.
6. Guardians of the Galaxy, Vol. 2
A great second entry to the series that focuses on fathers, biological and figurative.
5. Thor: Ragnarok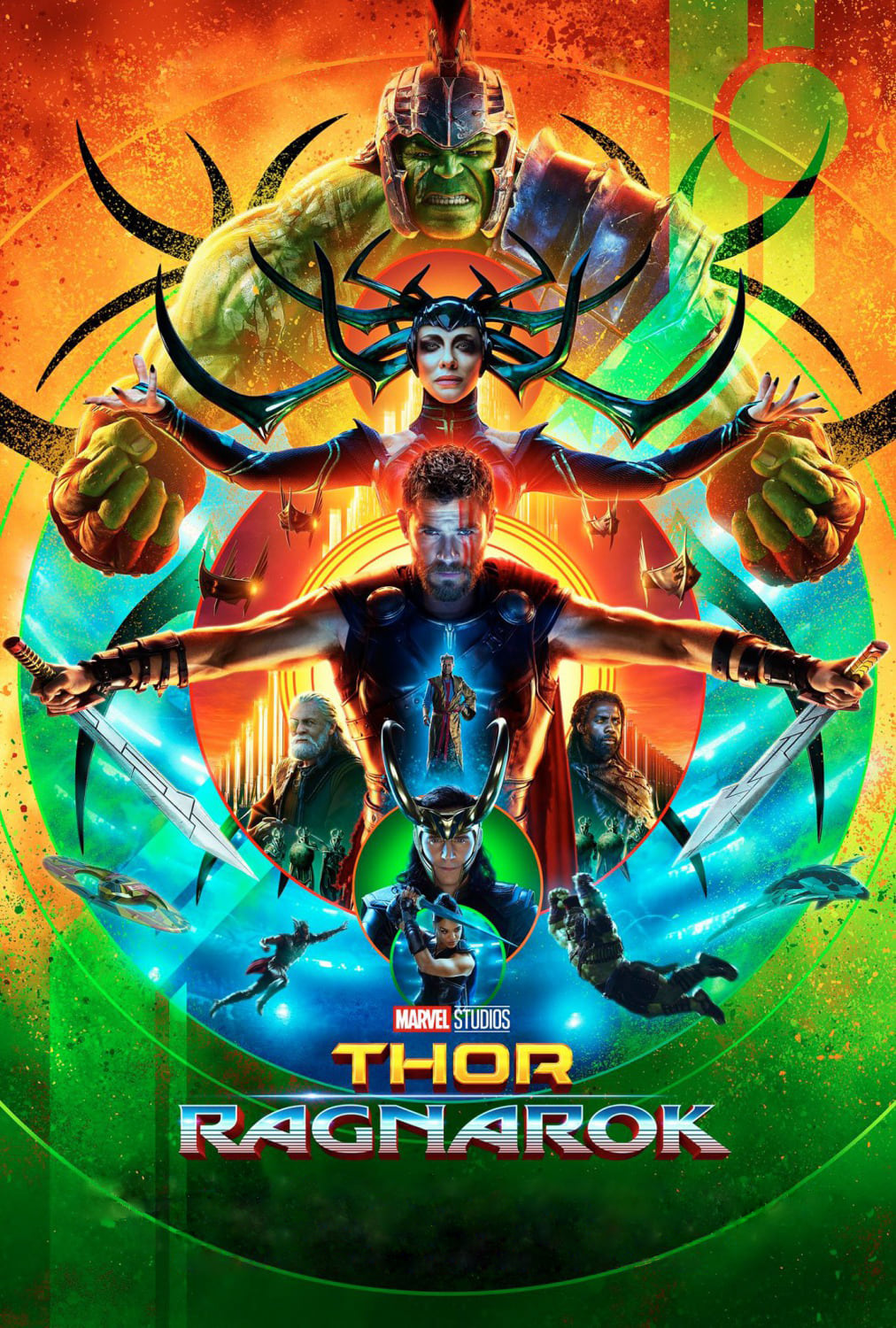 Taika Waititi was hired to direct a 3rd Thor movie after the 2nd one largely failed to land with audiences. Waititi's comedic sensibilities were on full display here as the movie was almost a parody of itself while also propelling the Marvel Cinematic Universe forward. The action was goofy fun and the side characters were all great. The villain Hela was perfectly portrayed by Cate Blanchett. I hope she's back for Infinity War! I had a great time with this movie.
4. Wonder Woman
I consider Batman v. Superman: Dawn of Justice to be a complete debacle. But it did introduce Wonder Woman to the film universe and she was the best part of that movie. In her solo film, things only got better. The story was great, the action was amazing and the heart was warm. Chris Pine was perfect as the hotshot pilot who quickly took a backseat to the more-powerful Diana and sacrificed himself for victory. Great, great movie. Then it was basically back to business as usual for Justice League. *sigh*
3. Spiderman: Homecoming
This may be the first Spider-Man movie to actually get Peter Parker perfectly. By making it all about a smart high-school clown who gets in way over his head, it connected with the audience in a way many of these comic book movies never do. It was warm, super funny and full of action. The plot device of making the villain also his crush's dad made for some really great scenes. Tom Holland is so great in this and I love seeing Martin Starr getting work in Hollywood. Freaks and Geeks forever!
2. Star Wars: The Last Jedi
I don't have much more to say on this one. It's great and I want to rewatch it again as soon as possible.
1. Logan
Logan was crushingly good. I wish we got more comic book movies like that, that break down the genre into it's sparest parts and create a story for adults. The themes of failure, death, fatherhood and masculinity were very well done. In some ways, Logan was being Luke Skywalker before The Last Jedi came out. He's a once-powerful hero who has seen so much pain and loss that he want to retreat and live out his days away from the action. But when the need is great and things get personal, he is forced decide what his place is in the conflict that he's partly to blame for creating. Hugh Jackman is amazing here and so is Patrick Stewart. It's a visceral, violent neo-Western packaged as an X-Men movie. I hope that Disney's acquisition of the film rights to the X-Men won't quash future movies like this one. In an epoch when comic book movies come out almost monthly, we need these unique deconstructions to mix up the formula and demonstrate what kind of stories can be told if you tear up the templates.
---
My Movie Watchlist
Here are some movies that I am looking forward to seeing that I just haven't gotten to yet. Any suggestions for what I should put at the top of the list?
Baby Driver
War for the Planet of the Apes
Coco
Blade Runner 2049
Alien: Covenant
John Wick: Chapter 2
The Shape of Water
It Comes at Night
Okja
Kong: Skull Island
Dunkirk (how have I not seen this yet?!)
IT
The Lost City of Z
The Big Sick